Module 11:
The science behind damaged hair
In this module, learn with Colette and Mark about the science behind hair bonds, what can cause hair to get damaged and what can help damaged hair to be repaired, protected and strengthened.
PCA Bond Repair Hair Treatment
In this lesson
In this lesson, learn with Colette and Mark about our new product launch called PCA BOND REPAIR HAIR TREATMENT and how this has been uniquely formulated to help repair, protect and strengthen hair damaged by bleach, colour and heat styling.
This lesson is brought to you by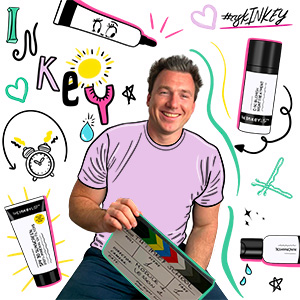 MARK CURRY
Co-founder of The INKEY List
Want to chat?
If you want anymore advice, our team are here to help. Simply #askINKEY and we'll find the right products for you.
Back